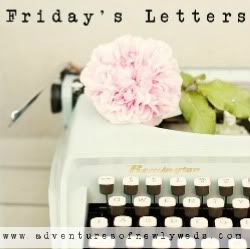 dear hubby
, please close the cereal box. i'm confused about why you're confused by this. love you.
dear preston
, you are so fun. that's all.
dear teething
, can you cut us some slack? puh-lease.
dear cellulite
, bathing suit season is almost here. you can go ahead and exit my body. mmmk?
dear girls scouts
, please do not offer me any more cookies as I've had more than my share this year.
dear 7:14 experiment
, i look forward to participating every morning. thank you.
and last but definitely not least...
dear mawmaw and pawpaw
, you two are the bravest and wisest people I know. I love you. Please know that.
signed,
tbv